Makeup is incomplete without lipstick. It's very important to choose right shade of lipstick according to your skin tone. Everyone does not have knowledge that which colors are best for their skin tone. So today I am presenting an article in which I will discuss which shades of lipstick match your skin tone so that on your parties and while going out you put on lipstick which suits your skin tone and make your makeup more attractive.

Lipstick shades for fair skin tone
The best lipstick shades for fair skin tone are Light Pink, Light Peach, beige and Golden brown. From the chart given pastels and soft pinks are best for this skin tone.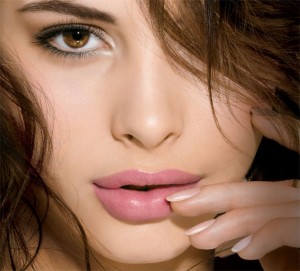 If you have medium skin tone then we suggest Medium Pink, Orange Peach, Apricot and Red shades of lipstick in your makeup. In the chart given below soft natural, natural pinks, and cool red shades and metallic are best for this type of skin tone.


Lipstick color for olive skin tone:
For olive skin tones the darker shades are best like Berry, Dark Red, Dark rose, and dark apricot and cinnabar. These dark shades give perfect looks with olive skin tone. From the chart best shades for olive skin are deep pinks, warm naturals, and metallic.

Lipstick shades for dark skin
For warm skin tones warmer shades are best. For darker skin tones professionals suggest Dark berry, Brownish Red, Golden Beige, Dark fuchsia and other lipstick shades in these tones. For darker tones from our lip chart best shades are Warm red, deep pinks etc.

Lip Chart and Lipstick shades: