Being an Asian is almost a blessing, since you tend to have that normal tan with the flawless skin, those natural gorgeous, smooth and silky jet black perfectly straight hair and finally those amazing curved eyes. Well, what else did you expect coming from the land of the Ayurveda? But then as everybody knows, beauty knows no bounds, so if you an Asian blessed with all those envious features we mentioned above, here are a few extra tips to add more glitz to that glamour. Thus below are a list of six beauty tips for those Asian eyes and skin: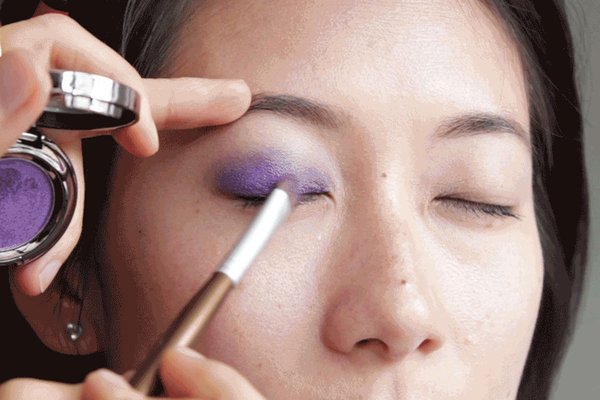 1. Protecting that skin from sun-damages
Although Asians have nearly the most perfect skin attainable, yet due to the content of relatively higher degree of melanin the skin tone is lightly darker and further more prone to sun-damages. What is worse is this melanin content also influences the time of healing of skin inflammations that may be caused as a result of over-exposure to UV rays or otherwise. Thus for that skin, using a sun block every time you step out that house is a complete necessity. Further to induce those anti-aging benefits, use lighter products on that skin such as white tea and natural ingredients such as lemon to improve that skin tone.
2. Using the right skin care products
The temperature of the Asian countries must be kept in mind while choosing any products for that skin. And if you are not essentially living in Asia but is still an Asian remember your skin does not forget its roots. Asian skin is usually sensitive and susceptible to allergies, so before trying on any brands please make sure to conduct the patch test. Since Asian women seems to suffer the most from blemishes and allergic issues, we suggest mineral foundations and concealers or natural products such as papaya, flour or egg for that skin. However Asians seems to be obsessed with the BB creams, so yes! Get that one into your purse too.
3. The proper skin-care regime
Surveys also suggest that Asian women tends to lead an extremely pro-active lifestyle be it the working professional or the house-wives, thus the skin seems to age at an alarming rate. So here's the first thing that we suggest- get your hours of sleep, amount of water content and diet sorted, since only a health body can reflect a beautiful skin. Secondly start using anti-aging and skin-tightening products towards the starting of your thirties to control those signs of aging. Use the magic of ayurveda to your benefit.
4. Taking care of those eyes
Asian women reportedly have the most beautiful eyes, those volume eye-lashes and curves at the corner of the eyes, literally rules out the need for any other eye-product. However like indicated above, the skin texture and the lifestyle results into frequent problems of dark-circles, freckles and hollows. Thus use of under-eye rollers and night under-eye creams are suggested. You can also try on putting those raw potato slices or cucumber slices over those eyes, given by the availability of the vegetables in India.
5. Perfecting that eye make-up
We realize that you have those bold and beautiful eyes, but nothing works best if you could use the right kind of eye-products to accentuate and bring out the best in them. Never ever miss out on the eye-liner, line them over and under the inner and outer lines of your upper and lower eye. Layer up that eye-shadow, but don't go overboard with it. And given by the fact you already have great eye-lashes curl them in style or put on those fake eyelashes to get that devil diva look.
6. Blush for that cheek
Given by that warm skin tone, a little bit of color always compliments Asian women perfectly. So while you are getting at it, don't forget to dab on some blushes into those cheeks preferably in shades of coral of pink that gives your skin that dewy and demure look. Blend the blush nicely to appear as perfect pops.
And there you are girl. Be the bold and the beautiful Asian making those brilliant face and eye feature work I your favor. I hope that you will like these Beauty tips for asian eyes and skin.
About the Author: 

The above article is composed by CJ, a beautician by profession associated with mynewa.com who loves to share her beauty and health tips via her articles.