Trends in dresses always change with seasons. As fall season is approached, almost every brand of Pakistan has launched its fall collection 2013 and winter collection 2013. Women always keep on looking for new Fashion trends and with the change in season, the dress designers always come up with their new arrivals. After a long time,  Today we are here with latest winter/fall collection 2013 of Pakistan's famous brands designers like KHAADI, EGO, Bariras, Firdous and Nishat linen.
BARIRAS Fall Collection 2013
Barira is well known for its unique and traditional clothing. Barira winter collection 2013 includes long shirts and frocks with plazos  and churidars. They use refreshing colors of linen and thread embroidery made their dresses to look more elegant.
EGO Winter Collection 2013
Ego was launched in 2006 and got famous because of its stylish kurtas , kurtis and pants. Ego dresses are famous in women and girls because of their comfort-ability and attractive look. Ego winter collection 2013-2014 includes kurtas and long shirts with churidars and trousers. The use of  bright colors with machine embroidery and applique give an appealing look to dresses.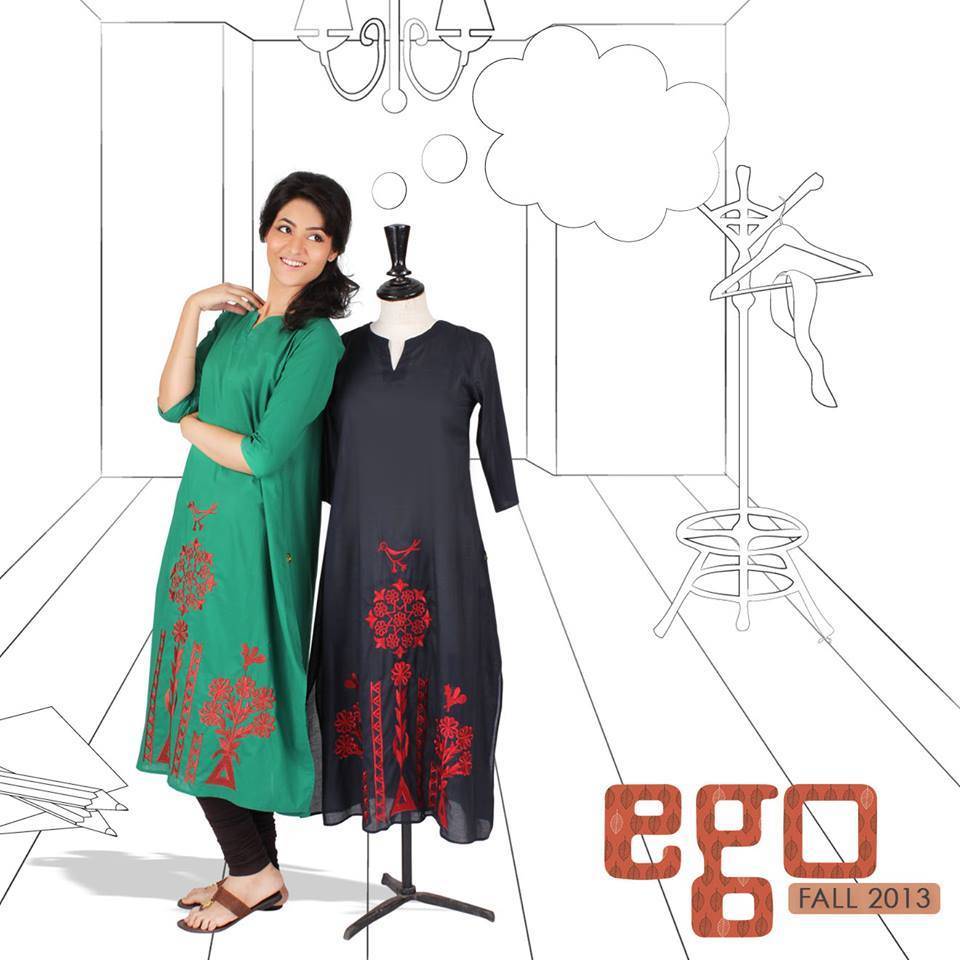 FIRDOUS Winter Collection 2013
Firdous winter collection is the product of Firdous cloth commonly known as Firdous lawn. Firdous Fall Winter collection 2013 is showcased recently. The showcased dresses got attention because of unique color combination fine embroidery and stitching designs. The collection consists of long shirts with elegant prints and pencil trousers. The embroidery and patches on front and back of dress give a modern touch to the dress.
KHAADI Cambric Winter Collection 2013
Khaadi is always introducing new trends in clothing since 1998. Khaadi has released their winter collection with the name of Khaadi Cambric winter collection 2013. The collection includes stunning dresses with different front and back prints. Dresses of decent colour with patches and embroidery on front and daaman give you a charming look.
NISHAAT Winter Collection 2013-2014
Nishaat linen has recently bring out their winter collection 2013. The collection comprises of alluring dresses. Long shirts with enchanted color contrast embroidery and self-printing gives an impressive look to the dress. Twin color dresses with machine embroidery, laces and patches is the thing which, gives you impressive look, you can expect only from Nishat Linen.
I hope that you will like these branded dresses for this winter season. You can also order any of these dress by contacting us or by sending an email to our Sales Department. sales[at]latestasianfashions.com
Feel free to share this article with your friends on Facebook, Twitter,Google+,Pinterest . Cheers!